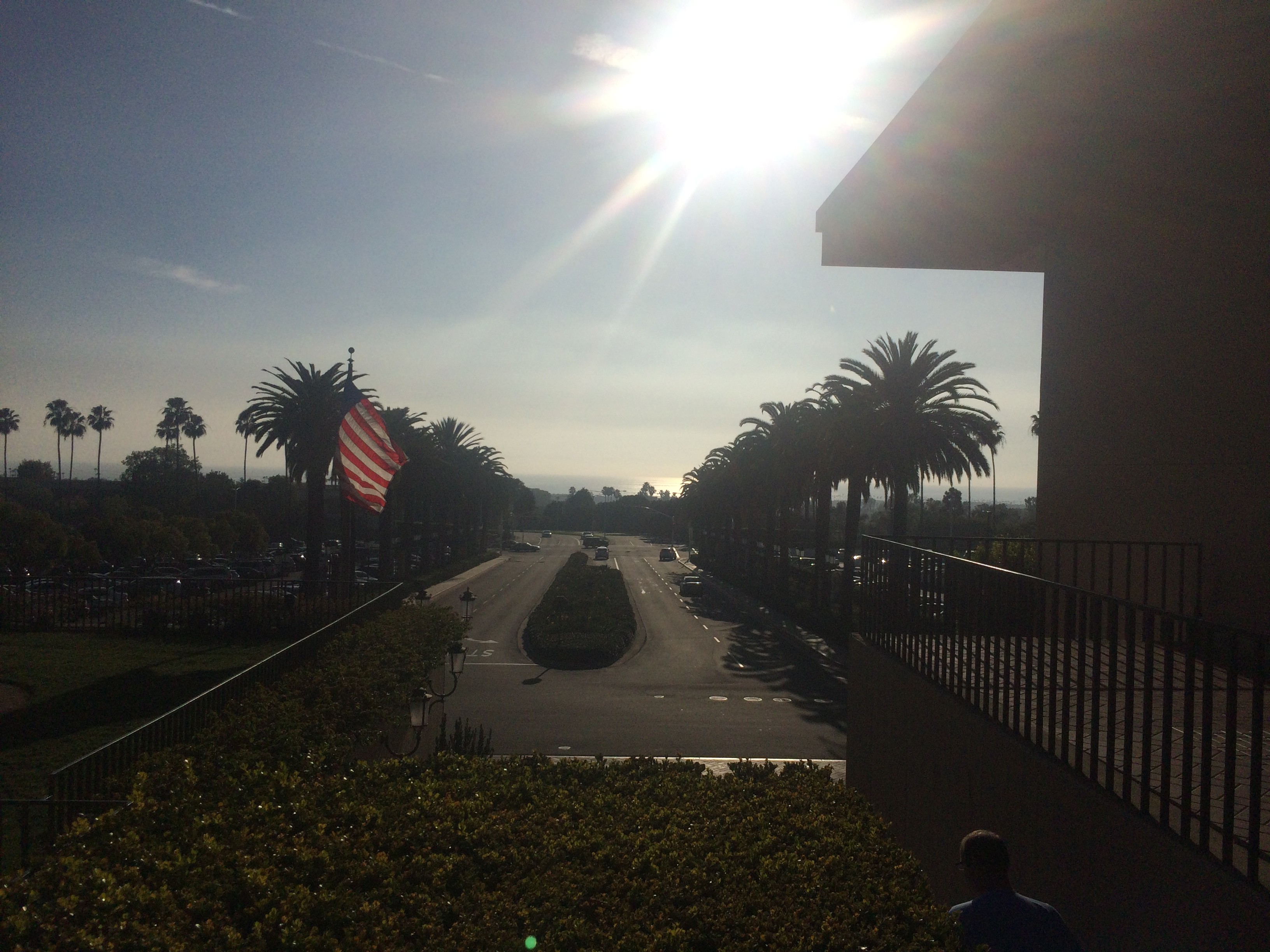 Pacific ocean viewed from Fashion Island, CA
Its 72ºF and sunny. 
Hello, as you've already probably guessed, it's me, Alec, writing this from Irvine, CA. I've decided to go ahead and centralize what has been happening in my life to a [blog] post that will be released on the first of every month that details some key events of the previous month. I am starting this because I am now in college at the University of California, Irvine (UCI).
---
January 2015
 - 
Winter Quarter -
With the advent of winter break, Fall Quarter is over. This means Winter Quarter has begun and a whole new set of classes is upon me.
Math 2B - This is a continuation of Math 2A last quarter, and is essentially Calculus II. It is a challenging class but also the last time I will have to take calculus in what may be my life.
ICS 32: Programming with Software Libraries - This is also a continuation of ICS 31, which took last quarter. 31 taught basic programming principles, but this class takes it a step further and it teaches intermediate ideas but more importantly, how to apply those ideas to real applications.
Philosophy 5: Contemporary Moral Problems - This is a general education course that I ended up taking because many other classes were filled. Unfortunately, as a Freshman, my time to enroll in classes is just about the latest it can be. This class focuses on the morality of current issues like Abortion, Euthanasia, and many more issues.
Gender & Sex Studies 50B: Gender and Power - I'm not a fan of this class, but it offers some value. Again, this was one of the GE classes I was essentially forced into taking. I chose this one because it fulfills two GE requirements in one class, and was the only class in that fit into my schedule that did that. Unlike most of my classes here, this class is very qualitative (descriptions) rather than quantitative (numbers), and because of that you can never be sure if things are actually true. Anyways, it is good to be exposed to ideas like this and certainly the ideas are valuable.
UAV Forge -
Last quarter I was on a research project (
ISSM
) which I was invited back to, but I declined because I had found this one. UAV Forge was a contest set up by DARPA a few years back that offered $100,000 to groups that could create a reconnaissance UAV with very difficult design challenges. No one was able to accomplish any of the guidelines. Even though the contest is over, UCI still has a group dedicated towards accomplishing the challenges for research and experience opportunity. This is essentially a class for credit, but is unlike a traditional class. I am on the Computer Vision/ Artificial Intelligence team which aims to make the UAV smart. My personal goal is to take what the quadcopter sees around it using a
LIDAR
 and incorporate those
data points into a map
. This mapping technology would be very useful for creating maps of interiors and things of that nature. I'm excited to have this opportunity.
Quadcopter -
Above you can see my Quadcopter in action. I've dubbed it "Kriebel No.1," but Kriebel No.1.0.1 is already on its way. Its got really incredible functionality that includes GPS Navigation, live avionics via computer, live waypoint navigation, mission planning, and a host of other interesting ways to use it. Its first liftoff was Wednesday, January 28th, and as I'm writing this on the 31st, there is much testing to still be done. I'm really proud of this and I enjoying piloting it very much. You will certainly see more of this in the future as my technology is developed.
This Month's Playlist
 -
January
---
Until Next Month,
- Alec Kriebel